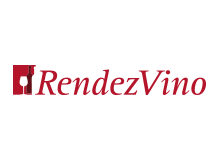 The Kinmen Kaoliang Liquor (KKL) from the Republic of China (Taiwan) is a multi-award winning brandy at international competitions.
Through traditional manufacturing processes, KKL is made with selected grains of sorghum and the excellent spring water from granites and then stored in clay pots for months or years in the cellar.
KKL is a clear schnapps and has a delicate pure aroma. When consumed, it has an exceptional, soft finish, which is underpinned by a subtle, sweet aftertaste. These unique qualities make it increasingly popular to use as a base ingredient for many cocktails.
In order to be able to produce the special characteristics of its aroma and the unmistakable taste, the KKL can be prepared and drunk in various ways (in room temperature, ice-cold or warm).
At the RendezVino 2018 on-site in Halle Foyer Ost, booth RV105.
Further information at www.kkl-europe.com
Opening hours RendezVino:
Friday, March 16, 2018: 12:00 am - 8:00 pm
Saturday, 17. March 2018: 10:00 am - 6:00 pm
Sunday, 18. March 2018: 10:00 am - 6:00 pm
Location: Messe Karlsruhe, Germany