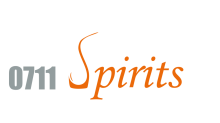 This year, for the first time Kinmen Kaoliang Liquor will participate in the 0711 Spirits Wanderung (hike) in Stuttgart's Gerberviertel.
In the Gerberviertel, participants can expect many different locations with a variety of liquors. There, the hikers can quench their thirst with the respective offer of the exhibitors. The ticket price includes a free trial at each station. There is also the possibility to try other cocktails and long drinks for a small extra charge.
There is no specific order for the stations to be done. At each stop the respective exhibitors will stamp the participant's cards that they have to carry along during the hike. When all stations have been visited and all the stamps have been collected, the hikers also have the opportunity to participate in a raffle. The raffle takes place at the One Table Club (Theodor-Heuss-Straße 34)!
On the 0711 Spirits Wanderung you can find us at Highfidelium, Hauptstaetterstrasse 58
More information at https://wanderung.0711spirits.de
Opening hours 0711 Spirits Wanderung
Friday, September 20, 2019: 4pm - 10pm
Saturday, September 21, 2019: 4pm - 10pm
Location: Gerberviertel, Stuttgart, Germany